FULL-DAY GUIDED FISHING TRIP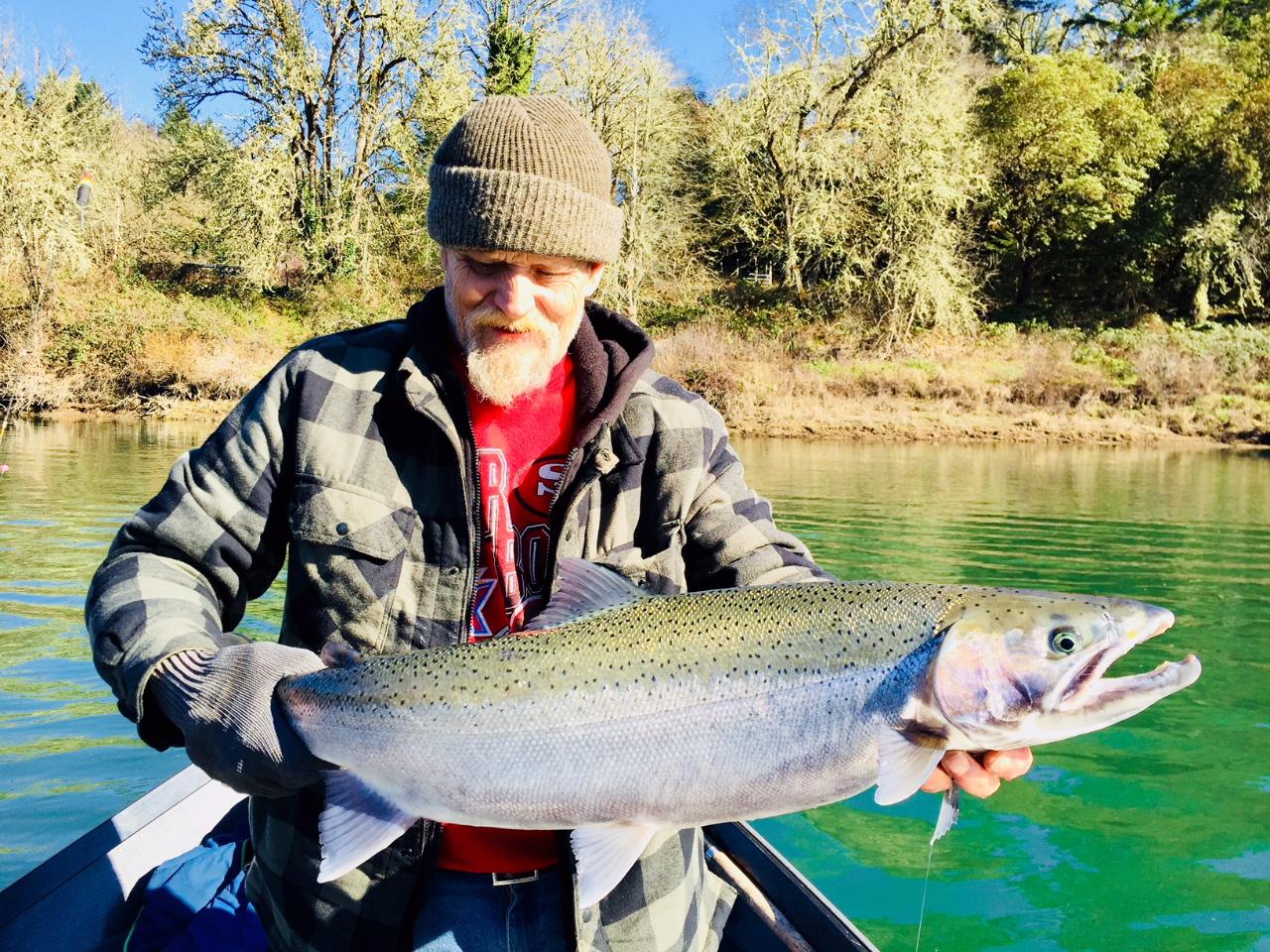 Duration: 8 Hours (approx.)
Product code: PSW2PG
Fishin Oregon specializes in Salmon, Steelhead, and Trout fishing on the
Rogue, Umpqua and Chetco rivers. Our staff of seasoned guides are experts in a variety of fishing techniques: fly fishing, spin casting, bait bouncing, and pulling plugs. All fishing rods and tackle as well as bait and flies are furnished by the guides. In order to provide the kind of individual instruction we prefer, there is one guide per boat, and each boat holds two fishermen. Our McKenzie-style drift boats are truly the "Rolls Royce" of river craft. Passengers relax in the luxury of comfortable bucket-type seats with back & arm rests. The guide sits behind where he can give instruction and watch the rod tips for the tell-tale bite.
We provide:

- Comfortable boat seats and heaters for those cold days.
- Rods, reels, all terminal gear and bait when needed.
- Licensed courteous, patient, knowledgeable guides to teach you.
- Lunches provided upon request for a nominal fee.
- We can arrange lodging accommodations for you.
- All fish are cleaned and bagged for you at the end of the day.

You provide:
- Current fishing license (Day fishing licence approx. $19)
- Layered clothing to adjust to variable weather conditions.
- Rain gear if needed.
- Any personal items: sunscreen, camera, hat, sunglasses etc.
- Beer and/or wine if desired.

Deposit confirms your reservation and is not refundable. If trip is rescheduled 30 days prior to trip date deposit can be put towards the new date.